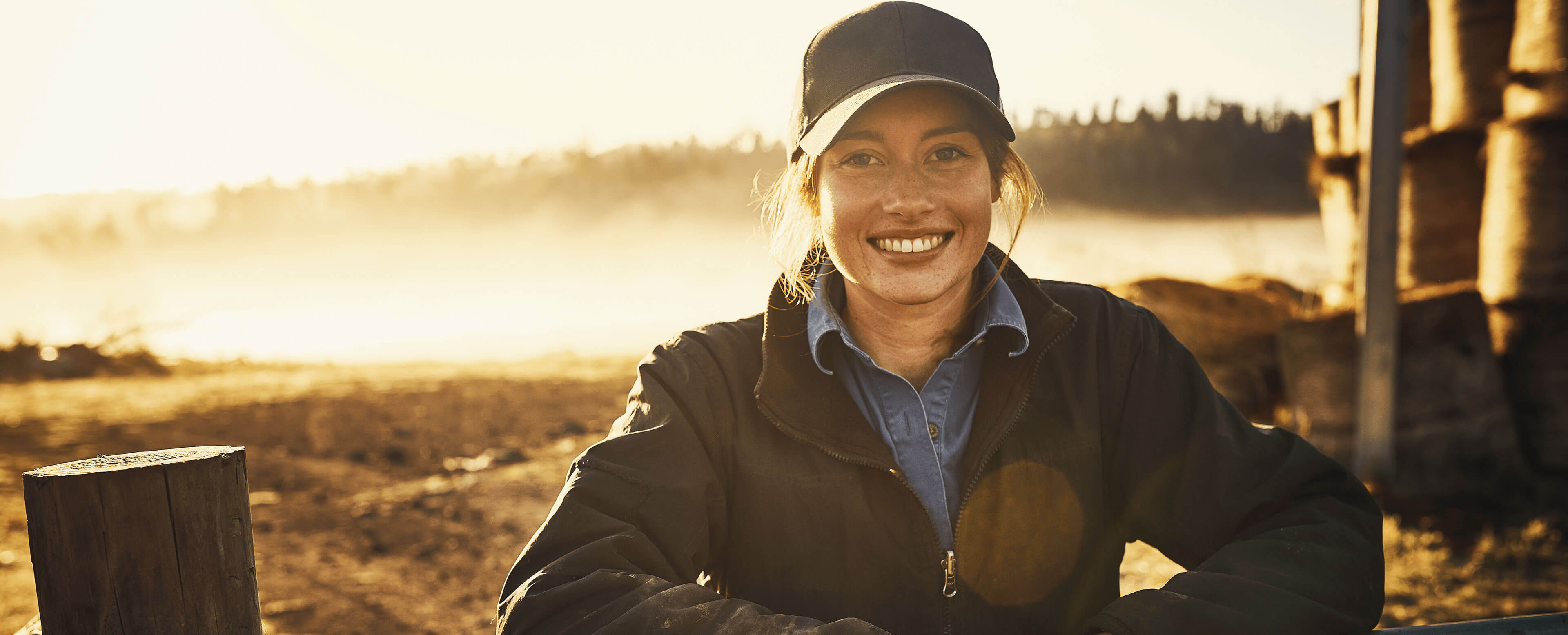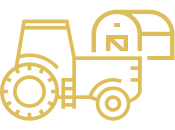 Discover connected agriculture
AgConnexion is a farm management platform that groups all your digital tools together and is designed to optimize your efficiency and profitability.
AgConnexion's Portal
Simplify your administrative tasks, maximize your profitability and reap the results with the AgConnexion's Portal.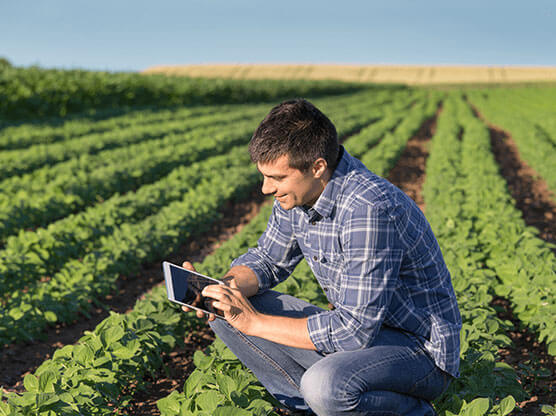 A connected platform
Access the entirety of your agricultural management tools online and on your phone.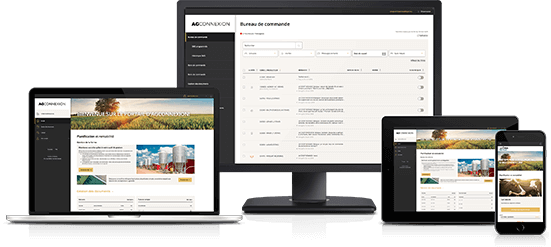 Customized control
Keep an eye on your production at all times and customize the notifications you wish to receive by email or SMS. Be more in control and organize management your way.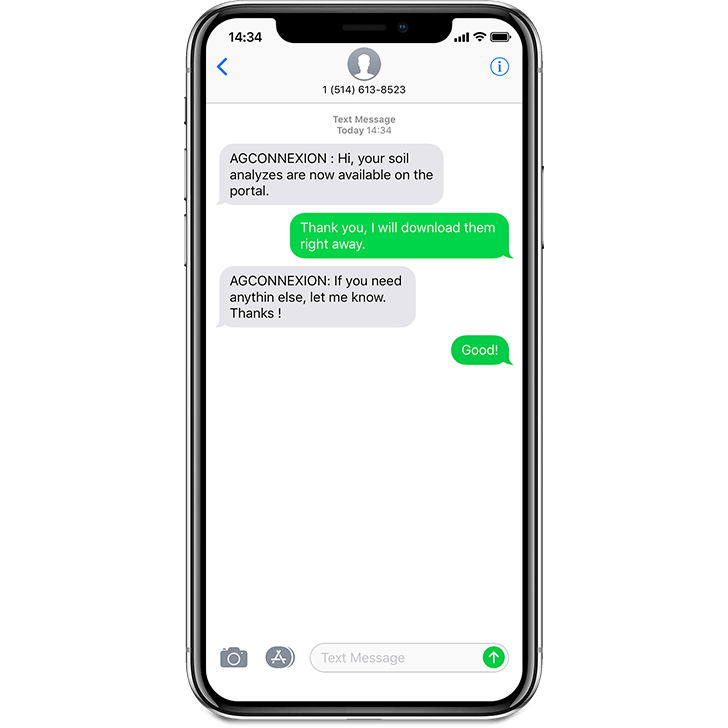 Precision at all levels
Manage interactions with your retailer and find all the farm management documentation you need. Sync with your accounting program to have easy access to your bills, financial statements and more.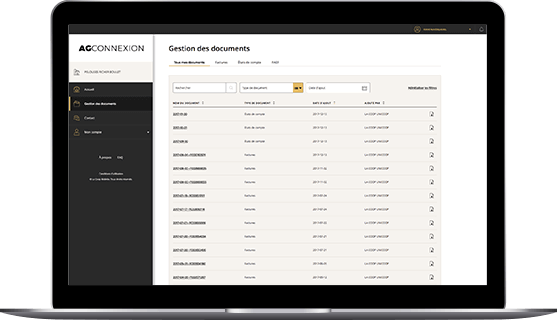 Increased profitability 
With sensors connected directly to your silos, collect accurate data in real time. View this information on the Portal and quickly take action.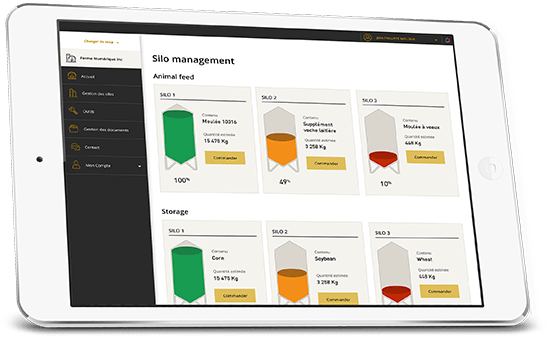 The SmartFarm
Manage your entire farming process all season long and make informed decisions.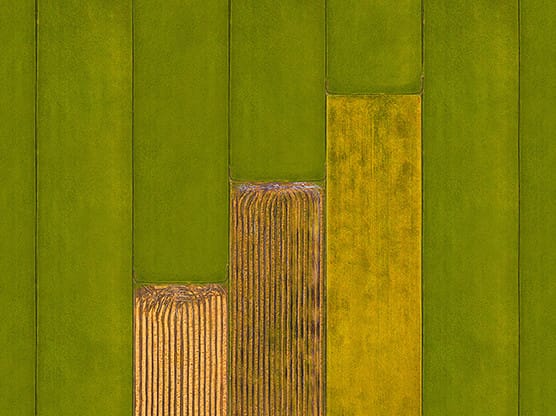 Digital agriculture
Managing a smart farm means benefitting from a multidisciplinary team that cares about your success:
Involved, proactive business partners
Agricultural professionals with world-class expertise
Advisors who listen to your needs
Combine technology, simplicity and results using a single platform to manage your farm's business decisions.
Improved profitability
Assess your performance during the season with the Crop Planning module and quickly measure the profitability of your fields based on criteria such as yields and crop sale prices.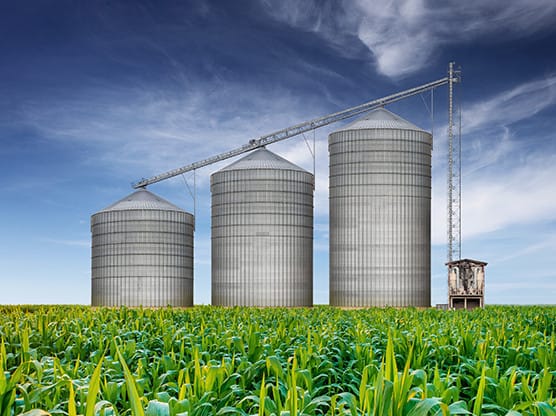 Heightened reactivity

The Digital Field Record Keeping module allows you to adapt your farming practices while complying with regulations. Get your agronomic recommendations at any time and use the mobile app for reports while scouting in the field.



Heightened reactivity

Observe and record multiple events related to your crops with the Scouting module. Available on mobile devices and in offline mode, its guided scouting is a must when detecting problems as the season progresses.

Heightened reactivity

Manage your conventional or precision soil analyses in a visual map format and detect seasonal problems ahead of time with the Soil Sampling Management module. Assess soil fertility with innovative tools that automatically integrate lab results.
Manage and prioritize

With the Satellite Imagery module, measure the variability within each of your plots and target the zones with higher or lower yield potential with your advisor. Carry out the best diagnostics and optimize your profits at season's end.

Manage and prioritize

Use our Field Mapping module to create, split up, import and manage your farm plans in a fully digital way.

Manage and prioritize

Take advantage of the complementary information in the Weather module to manage your plots with greater precision.
Informed decisions

With the Zone Management module, analyze your fields at each key step of the growing season with the support of your advisor. Measure the variability of your crops to manage them even better.

Informed decisions

Always have an overview of the data you collect with different autonomous sensors with the Farm Data Management module. Produce advanced maps and analyses by combining this data with your GPS equipment data.
The power of analytics
Transform the data collected during the growing season into precise actions to benefit your fields. Our dashboards provide you and your advisor within valuable information.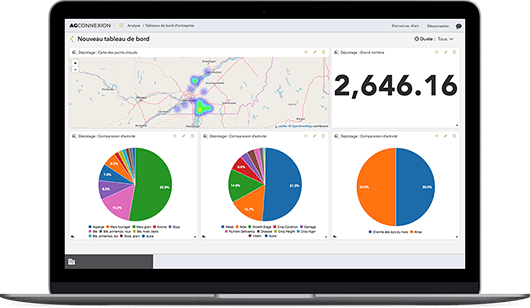 Discover AgConnexion's SmartFarm mobile application
---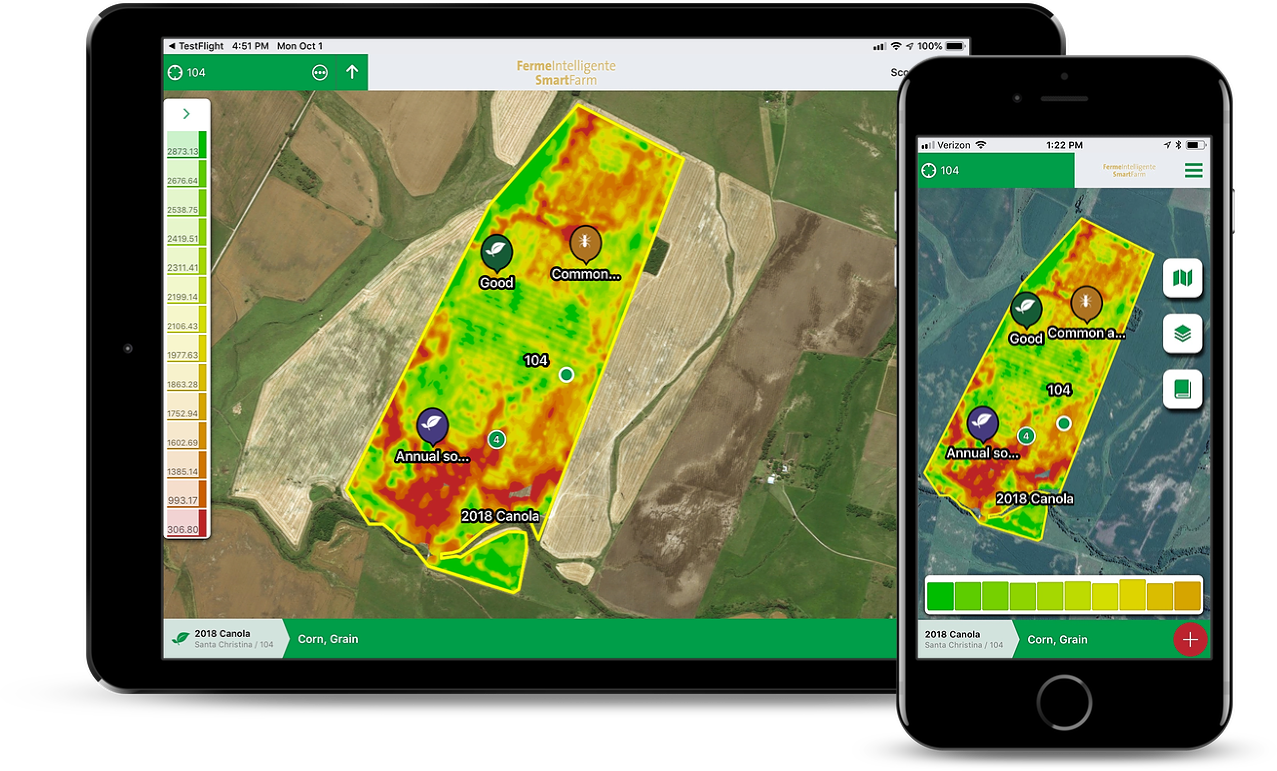 Manage all of your agricultural operations and access your agronomic advisor's recommendations from your tablet or smartphone.
---
Sign up for AgConnexion's SmartFarm now!
A consolidated platform

Access and manage all of your fields in one place and access your information at all times with offline mode.

Satellite images of fields

Use satellite imagery of your fields to increase yields and effectively assist with scouting.

Digital Field Record Keeping

Use the Digital Field Record Keeping module on your mobile device to track your operations, perform scouting and stay informed.
Measure performance, improve profitability
Get data specific to your farm and benefit from effective tools that are adapted to your industry.